Crowther's Brings Big Local Flavor to Little Compton, RI
You'll quickly discover that Crowther's Restaurant is a small-town hangout bursting with personality and creative culinary talent. Affectionately nicknamed the "The Crow" , Crowther's has been a Little Compton staple for more than 30 years. We pride ourselves on using local ingredients, and we'd love to serve you one of our trademark dishes.

We're more than just a bar and we're more than just a seafood restaurant. We're an all-American restaurant with a commitment to excellent service and cuisine. You'll see what we mean when you visit our Little Compton, RI location. Come by Today!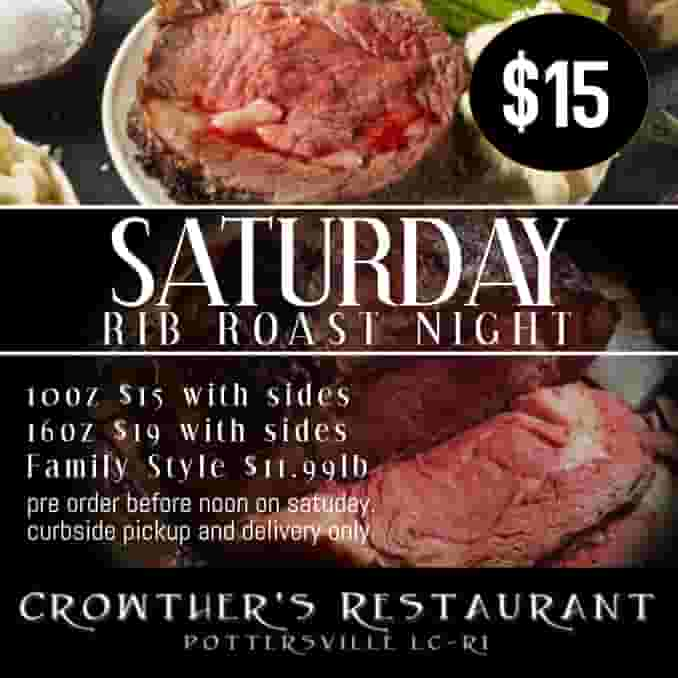 Invite Yourself Over to Crowther's for Dinner
Modern-Creative Cuisine Meets Traditional Cooking in Little Compton, RI

As the only locally owned full service restaurant in Little Compton, Crowther's strives to make its town proud. We've designed a warm environment complete with dark wood finishes and a wide-open bar. Our friendly staff serves up quality entertainment and meals, all with a side of Little Compton charm.
Soup - Salad - Sandwich
Select any two for $12

Available:
Friday & Saturday from Noon to 4pm
Sunday Noon to 9pm

Options:
French Onion Soup // New England Clam Chowder // Soup of the Day
Garden Salad // Caesar Salad // Wedge Salad
BLT Sandwich // Grilled Triple Cheese